7

Sep, 2023
In today's digital age, a well-crafted content strategy is the key to success on social media platforms. Whether you're a business looking to boost brand awareness, a blogger seeking to grow your online presence, or an influencer aiming to connect with your audience, a winning content strategy is essential.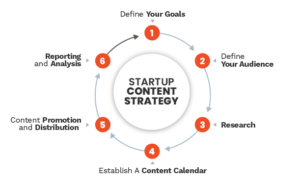 In this blog, we'll guide you through the steps to create effective content strategies for social media that can help you achieve your goals.
Guidelines For Powerful Social Media Content Strategy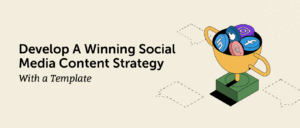 1. Define Your Goals: The first step in creating a winning content strategy is to clearly define your objectives. Are you aiming to increase website traffic, generate leads, build brand loyalty, or simply engage with your audience? Identifying your goals will help you tailor your content to achieve specific outcomes.
2. Know Your Audience: Understanding your target audience is crucial. Learn about their demographics, interests, and pain points. This information will enable you to create content that resonates with them and addresses their needs.
3. Choose the Right Platforms: Not all social media platforms are created equal. Different platforms attract different demographics and require unique content formats. Select the platforms where your target audience is most active and where your content aligns with the platform's culture.
4. Content Calendar: Consistency is key in social media. Create a content calendar outlining when and what type of content you'll post. This ensures a steady stream of content and helps you maintain an active online presence.
5. Content Mix: Diversify your content to keep your audience engaged. Include a mix of text, images, videos, infographics, and user-generated content. Experiment with different content formats to see what resonates best with your audience.
6. Engage and Interact: Social media is a two-way street. Respond to comments, and messages, and engage with your audience's content. Building relationships and fostering a sense of community is essential for success.
7. Monitor and Analyze: Use analytics tools to track the performance of your content. Identify which posts are getting the most engagement, and what times are optimal for posting, and adjust your strategy accordingly.
8. Stay Updated: Social media trends and Google algorithms are constantly evolving. Stay up-to-date with industry news and platform changes to adapt your strategy accordingly.
9. Quality Over Quantity: While consistency is important, don't sacrifice quality for the sake of quantity. It's better to have fewer high-quality posts that resonate with your audience than to inundate them with mediocre content.
10. Experiment and Iterate: Don't be afraid to try new things. Experiment with different content ideas, posting schedules, and tactics. Use the data you collect to iterate and refine your strategy over time.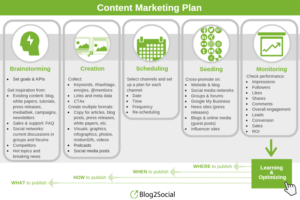 In conclusion, Create effective content strategies for social media by understanding your audience and being flexible in your plans. By setting clear goals, understanding your audience, and consistently delivering valuable content, you can build a strong online presence and achieve your desired outcomes on social media platforms. Remember that success may not come overnight, but with patience and persistence, your efforts will pay off in the long run.