22

Jul, 2020
Content Management System: How it affect SEO
CONTENT MANAGEMENT SYSTEM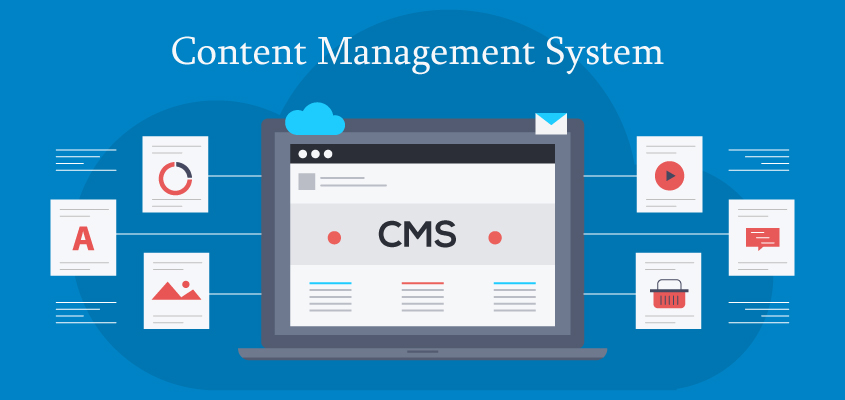 The content management system is a software application that enables users to create, edit, publish, store digital content. CMS typically used for the enterprise content management and web content management companies. In simple language we can said that a CMS is a tool, that will helps you to build a website without needing to write all the code from the scratch. CMS will rule the website in future.
All Content management systems requires best in one or other function because Opting them is based on the purpose of your business and the requirement of your website helps Each CMS has its own masterpiece features. It will really helpful for those developers and website management teams to optimize the website in a better way. Many CMS are going to available now, regarding website management and some of the popular CMS that helps both developers and SEO mentioned below:
word press requires free and open source management system written in PHP and paired in my SQL database. WP is a free open source publishing software that can be installed locally on a web server and viewed on a proprietary web site, that is, it can hosted in the cloud and viewed on the word press website. There are lot advantages while the word press for creating websites.

MAGENTO
Magento an open source e commerce platform written in PHP, uses multiple other PHP frameworks such as laminas. The source code is distributed under open software licences, also delivers to feature build and grow a unique identity to our business.
DRUPAL
Drupal one of the free and open source web content management system written in PHP and it is distributed under the general public licence also provides an open source back end framework for lot of websites in world wide ranging from personal blog to corporates, political and the government sites.
JOOMLA
Joomla always the choice for small businesses websites. It could be as small as one or 50 employees. The CMS websites's additional extensions and plug-ins that could be utilized as per the business requirements. The customization of these type of website is easy and that makes it unique.
How CMS affect SEO favourably
A CMS made up of two parts: a content management application and content delivery application combined, these application essentially handle all the code, database queries, and infrastructure in the back end so you can focus on the front end of your site.
Managing and soring content for products will improve articles and more impacts for future performance. In addition to conversation and accessibility. For this reason, business will assess their needs and perhaps consider an option other than a traditional content management system. It is essential to serve up the right content and touch points at the right time. So, its no surprise that most global sites use content management system in some form.