3

Jan, 2021
Is digital marketing being crucial for start-ups to success?
When an entrepreneur starts or launch a new service or brand, they have a large list of things to do. The list deals about many things such as money, brand, marketing, business, customers, employees, etc. No matter is it is a product, service, brand, or an idea, the market is just flexible to accept anything. New brands are launching every day, they all face stiff and strong competition too. So, digital marketing being crucial for start-ups.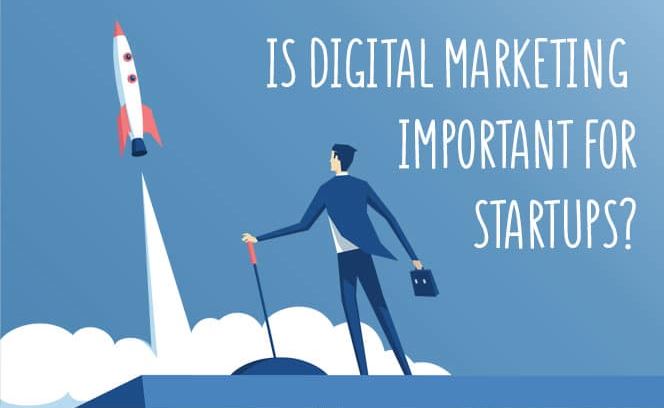 Digital marketing helps new brands to gain customer attraction and find their diverse audience form the crowd. Digital marketing is a method of inexpensive customer research, increase your visibility, track your ROI, establish your brand and increase your revenue.
It allows you to get a better understanding of your customers. Marketing digitally using a website or social media is highly effective. The various tools you used, make you aware about the nature of your audience. Not only nature but the time of your user on your website, their interest, their price range, location of your customer, everything will be known for you. That's why saying that, digital marketing is an inexpensive way of customer research. This graphics will help you to formulate your marketing strategies. So that digital marketing being crucial for start-ups.
Increase your brand awareness through Digital Marketing
Today, marketing is not just an advertisement of product or service, but selling of a brand, life style, etc. And it is something that drive people to come back again. This makes your brand aware among people. As because people are so much online today, it quite easy to establish your brand. All you need is to just frame your marketing strategies. The strategies for social media platforms like Facebook, WhatsApp, Instagram, etc. The strategy foundation is unavoidable for your website too.
Track your Metrics and ROI
The tools and metrics used to target and analyse your audience is also helpful for you to track your ROI. This enables you to increase your revenue. ROI is an important metric to analyse the business on your website or brand. Whatever it is, in the current situation, a digital marketing tactics can bring you to the front of the market. This is mainly because, everybody is run behind digital and online. Both the consumer and producer.