21

Oct, 2022
Things You Can't Ignore About WhatsApp Business in 2022
Today, WhatsApp is a messaging app used by over two billion people. Because it is no longer limited to personal usage, it is quick, convenient, and multifaceted. WhatsApp Business has only improved and benefited about 50 million enterprises worldwide. Since its inception in 2018, the application has expanded and included several outstanding features that make client contact a breeze for businesses.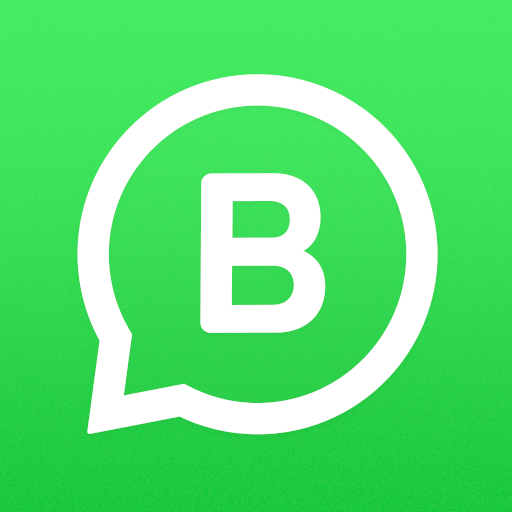 What is WhatsApp Business?
WhatsApp Business is a platform for business communications provided by WhatsApp. It includes many of the capabilities in the main WhatsApp app and a number of functionality tailored to business needs.
The WB app can be downloaded from the App Store or Google Play. Furthermore, it is available for free download. Business can take advantage of WhatsApp Business's accessible features and services. However, if you choose marketing messaging, you will have to pay for advertisements.
You can do a lot with WhatsApp Business, from personalising your discussions to promoting your items. When the WhatsApp chatbot is added to the mix, WhatsApp Business becomes the most powerful tool for completing your tasks. Similarly, we'll go through the top ten WB features that make doing business more accessible than ever.
Advantages of WhatsApp Business
WhatsApp Commercial has quickly become one of the most popular channels for doing business transactions. It has made communication with customers remarkably simple, thanks to many fantastic features and alternatives. Here are a few key reasons why should use a WB account:
24/7 support: WhatsApp Business's automated message feature keeps you in touch with your customers even when you're away.
Saves Time: By providing features such as quick replies, the software increases efficiency in customer engagement.
Integrations that matter: It enables using Facebook and Instagram for social media marketing (thanks, Meta).
A Chatbot on the Job: With the WB chatbot, you can ensure that your customers don't miss out while you're away. Furthermore, a WhatsApp chatbot may assist you in attracting more prospects and successfully managing them on a single platform.
Convenience: What could be more convenient than interacting with your consumers via WhatsApp? It's the most practical avenue for you and millions of your clients (and potential customers).
WhatsApp Business Features Your Business Needs to Speak for Itself
Quick Replies
One of WhatsApp Business's most notable characteristics has to be quick replies. As the name implies, this feature provides short messages to react to general queries. In addition, the rapid reply feature allows you to save and reuse messages that you commonly use to connect with your clients.
This feature makes it easy to answer the most common queries in under a minute. You must press "/" on your keyboard, select an acceptable response, and email it.
Setting Away Messages
WB lets you schedule messages to be sent to your contacts. These are personalised messages you deliver to people who attempt to call your firm after normal business hours. For example, you can simply leave a message indicating your absence. You can also simply send a note outlining the working hours.
Label Contacts
Contact labelling is yet another WB feature that helps organisations stay organised. It enables businesses to organise and label their contacts in order to categorise them. Moreover, it makes obtaining the necessary information simple and quick.
To add a label , follow these steps:
On your customer's chat page, click the menu button. Select a label. Make sure to save your modifications.
If you want to add a new label, follow these steps:
On your client's chat page, click the menu button. Select "New label" from the drop-down menu. Select "Save."
Interactive Business Messages
These messages allow you to engage with your clients quickly. In addition, you can include buttons in your messages that serve a specific purpose.
There are two kinds of interactive messages in WB: Quick Reply and CTA. While quick responses are predetermined texts that respond to generic queries, a CTA button directs consumers to a phone number or a specific webpage.
The interactive button is a fantastic feature that improves the user experience. Remember that this is the paid option. If you want to utilise these buttons, you must pay for each message.
WhatsApp Payments
This has to be the best feature that WhatsApp Business has to offer. Why? Perhaps because the messaging giant has had difficulty integrating payment solutions due to regulatory legislation standards.
Cielo processesWhatsApp Pay, which Facebook Pay powers. It is available on both the primary and business WhatsApp apps. Not to mention that it is only available in India and Brazil.