20

Nov, 2016
Top 10 Social Media Optimization Tools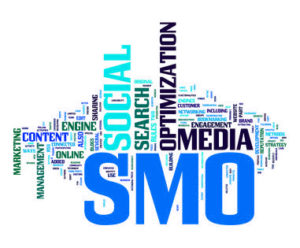 Traditional methods of business promotion fail to work out nowadays. Online marketing became popular and to be the best among them you need your sites to be optimized. Promoting your business products and services through social media help to enhance your business. So, social media also face the importance of SMO. Here comes the Top 10 Social Media Optimization Tools.
The Top 10 Social Media Optimization Tools for marketers
Social Media Optimization is the process of increasing the awareness of a product, brand or event by using a number of social media outlets and communities. The changing nature of marketing increases the of imporance of SMO.
It is a useful free tool to measure the social presence of a particular keyword. It is owned and operated by Hummingbird Web Solutions Pvt.Ltd, India. It measures the brand's impact on social web since 2008. This tool takes snapshots of customer social presence and uses for further optimization programs. It is the best one among the top 10 Social Media Optimization tools.
KnowEm is both a free and a paid service to check whether keywords have been registered as social profiles on social media websites. It was formerly called as CheckUserNames. It helps to improve the social profile or if we feel difficulty KnowEm will do it for you once you pay it. The result from KnowEm tells how your site will look when shared through social media.
It is a browser add-on to discover the latest news on social media. It helps to build powerful social media accounts. It keeps a keen eye on the upcoming articles on Digg, Reddit etc.
It was started in 2008 to bring out a competition in social media marketing. It identifies the keyword visibility. Search results related to both organic and PPC are controlled by SEMRush. It tracks the keyword ranking, check backlinks and check competitor ranks. It finds out the keyword for which your site is ranking for.
It was launched by Google to provide insights into the search terms. It is similar to Google trends in all features except it provides a visual representation of regional interest on a country's map. This does a research on new trends of keywords. By September 27, 2012, Google trends took over again.
Page Inlink Analyzer is a backlink checking tool based on Yahoo's site explorer. It checks the total number of links in the page. If a particular URL is bookmarked this tool identifies that. It finds out the keyword for which the website is ranking. It recognizes subdomains and considers them as internal links.
It is both paid and free service. It has it's on web crawler MJ12 and it's own database. The total number of links to the URL along with page rank, external backlinks,  total backlinks is identified by this tool. They have their own ranking system called flow metrics.
Social mention is a social media search platform which includes blogs, forums, bookmarks etc. It searches contents from blogs, comments etc which allow users to monitor what people are talking about their products or services.
Bitly is a link management tool. It was established in 2008. It provides URL shortening service. In spite of links, they also determine the videos which are popular in social media.
It was launched in 2009. It uses a ranking algorithm to measure the social involvement of users based on blogs, comments, forums etc. PostRank analytics tracks the user engagement.
If you like to make your media marketing easy, optimize your website with any of these above Top 10 Social Media Optimization Tools. Don't get confused to choose whom for the best search engine optimization services, SEOZooms is the best option for you.