6

Mar, 2023
Tips for Making the Most of Content Marketing
Content marketing is a marketing strategy that focuses on creating and distributing valuable, relevant, and consistent content. This helps to attract and engage a specific audience. The goal of content marketing is to build a relationship with the audience. By providing them with useful and informative content that addresses their needs and interests.
The key to a successful content marketing strategy is to create content that is valuable to the audience and aligns with the business goals.
By providing relevant and engaging content, businesses can attract and retain their target audience, build brand awareness and loyalty, and ultimately drive profitable customer action.
Content marketing is not a one-time event but a continuous process. It requires a long-term commitment to create and distribute quality content consistently. By focusing on building a relationship with the audience through valuable content, businesses can establish themselves as thought leaders in their industry and attract a loyal customer base over time.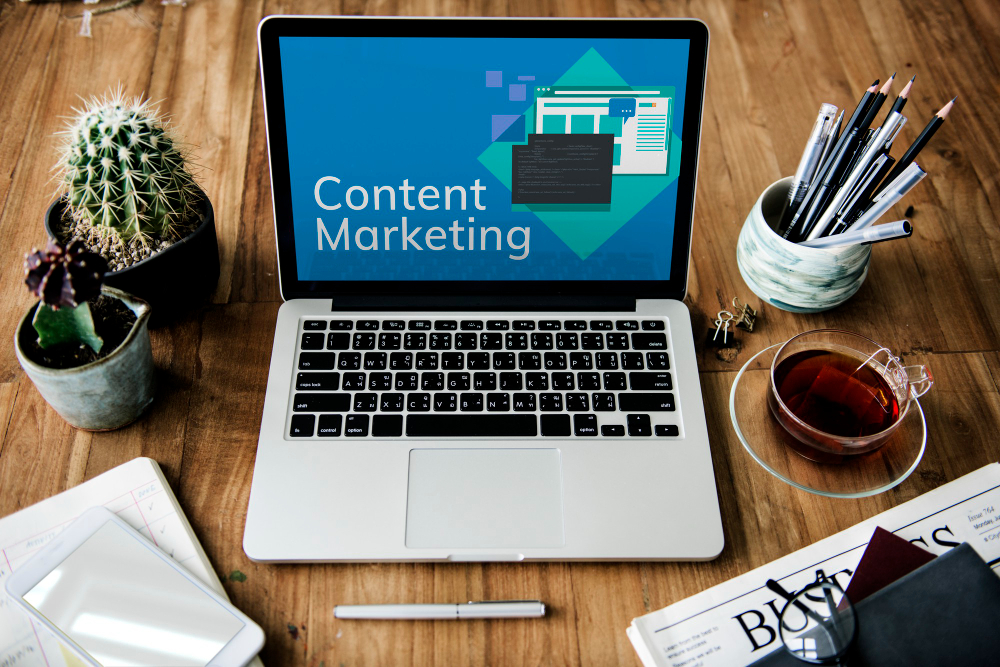 Effective Tips for Content Marketing

Digital marketing strategy now include content marketing as a key element. You may increase traffic to your website and establish authority in your field by producing high-quality, educational, and interesting content.
Here are some suggestions for maximizing content marketing:
Creating a content strategy
Creating a content strategy is the first step in a successful content marketing campaign. First, Create a content plan that is in line with your business objectives after identifying your target audience and learning about their interests and pain areas.
Produce top-notch content:
Besides Establishing credibility with your audience depends on the caliber of your writing. Put your efforts into producing valuable material for your audience by ensuring that it is of the highest quality.
Use visual content:
Further By using visual materials like pictures, infographics, and videos, you may better engage your audience and convey your point.
Additionally, utilizing effective promotion strategies is essential to ensure that your excellent content reaches its intended audience. Therefore, it is important to advertise your material on various platforms, including social media and email marketing, as well as exploring other avenues.
Search engine optimization
In addition make sure your content is SEO-optimized to ensure that It appears high in search engine results Use meta descriptions, keyword research, and other best practices to raise the search engine ranks of your content.
Optimize your plan with data:
Analyze content performance with tools like Google Analytics to identify effective strategies. Utilize this information to fine-tune your content approach and enhance your outcomes over time.
Try new forms and channels:
Finally, If you want to connect with your target audience, don't be hesitant to try new formats and channels. To find out what resonates with your audience, experiment with various content kinds, such as interactive or video, and test out new channels like TikTok or Clubhouse.

Content marketing has the potential to be a potent tool for establishing your brand, connecting with your audience, and increasing website traffic.
Maximize content impact and meet business goals by implementing these suggestions and a strong content marketing strategy.