7

Mar, 2014
Social Media Marketing tips for small business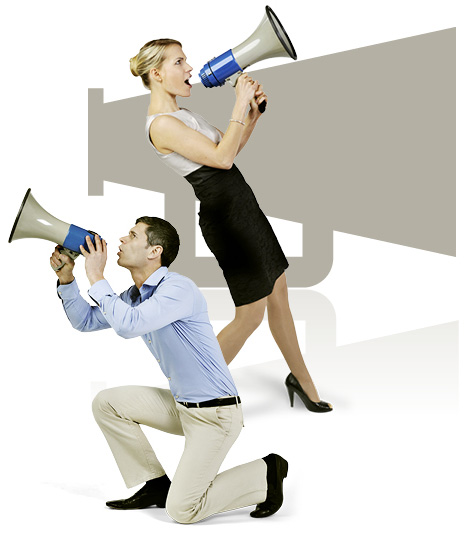 There are few theories which are much required while you are out for marketing using social media. In business promotional activities which involve online business branding, the volume of trust gathered by the pages of a website does a tell-tale thing about how trustworthy and dependable a website is.
Social mentions about the business strategies in different portals benefit the all-around promotion of the website. It is trust worthy to get social mentions from powerful profiles than huge reputations. Therefore such an equation can be well compared with quality versus quantity. The quality plays a major role in social media marketing than mere quantity. Below are few simple tips that will help you gain a little insight about social media marketing.
The term social media marketing is not new into the world of media, but it is perhaps one of the most dependable keynotes for success. Implementing the correct forms of social media marketing and utilizing it in the right manner can lead to a fruitful business growth and success.
Intimating other pioneers and trail blazers in a business field will not just lead to pre-mature caricatures but will also degrade the brand value. So through this blog I want to give few useful marketing tips which will definitely help you to gain the right approach in the field of social media marketing.
Social Media Marketing and Network Selection
The right selection of network to showcase the products and perform marketing activities is utterly required. There are some sorts of social network websites that are not apt for product sales and promotional activities, while it can be the best place for professional service providing. So depending upon the kind of potential audience you should choose the social media for marketing purpose.
Add Value to your Messages
Social media marketing requires a perfect profile in the first place. Start building the right kind of message which you would use to approach the customers. Regular feeds in the form of messages need to be updated at periodic intervals so that people remain updated about it and your requirement never goes 'out of mind' of people.
Value added information along with the core idea of your theme and a little bit of promotions plays a key role. Tips, guidelines and one-liners that start with the trigger words like how, when, where, useful etc. play the major role. Infographic images also find a great way to reach the target audiences. People tend to share such messages and like them and even refer them to friends.
Share the interactive mode of message categories
Sharing and posting only those contents which are relevant to the current periodic developments can boost up good level of interactions among the circle.
Live a Social Life
While you are into the game of social media marketing, you need to be in the limelight purposely. Interactions with people from different walk of life and may increase your products and themes to get noticed first. The birth status has got nothing to do with the social status, especially in media and marketing services. Therefore try to create a unique profile which is eye catchy and build up your profile for maximum outreach of your messages. In social media marketing, getting more visibility to your profile is considered to be healthier as it will make your messages more popular.
You need to do a little experiment and put yourself in the shoes of the audience. Now decide what you would like to check through social media and what are your expectations. Also try to learn which links you would preferably open over the internet. Self analysis is the key feature before the commencement of any business work.
Be Social
Having a social life is much related to being social. Tray and interact with maximum number of people and try to respond to as many queries you can. Try making powerful connections with people and bring them into confidence by virtue of your clear goals and strategies. In this way your social well being will be accepted by others.
Always try to listen, not just hear
A responsible response can only be forwarded when you listen to the queries of the audience and just listen o them. You only are responsible for your social media marketing and therefore make maximum efforts to reach out to the people in every possible way. Moreover when you are up in the social media marketing, people will tend to follow you to some extent. So make wise responses whenever required.
Have constant Interaction with the Audience
Keep a close watch on your audience and the stuffs they are sharing. Whenever you get any response from your audience side do not hesitate to drop a reply back to them. You can even like, share, rate and comment on the postings made by your social media connections.
Target the right Audience
An interactive set of audience will help you to gain more exposure. Audiences with good level of profile influence can help you gain a lot in social media marketing. Moreover you will gain more popularity in this field.
Maximize the proficiency of Social Media Campaign
Promotional campaigns can be held in the medium which you have chosen for the social media marketing. Always try to gain all the technical possibilities by initiating an in-depth and dedicated approach in the social media campaigns. For example, you have selected "Twitter" for the purpose of marketing, the messages tend to get spread in short time span. Even in "Facebook" you can gain much attention by sharing posts among potential audiences and their friends. Technically, you can increase and upgrade the level of campaigns through tweeting, retweeting, sharing and favoring.
These are the few important tips that will help you in making a perfect social media marketing.