24

Nov, 2013
SEO 2014 Outreach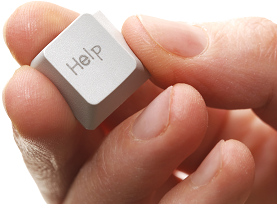 Search engine optimization word have passed a confused time during 2013. There were many tremendous changes followed in the year 2013. Especially the policies put forward by Google search quality team accelerate many of their algorithm changes in filtering low quality wise search results from their search engine results.
If trust was the main success factor for a good number of business websites from the side of Google's point f view, other contributing streams constituting social signals and authority enhancing factors such as quality links and reputations played an adequate value in search engine ranking.
In the beginning of 2012 and in months of April, May 2012, Google stressed importance of content quality and stimulating link qualities, latter phases were recorded strong filtering values connecting to exact match domain (EMD) which were never expected by 99 percentage of search engine marketers.
The year 2013 witnessed many dramatic development changes from web quality team of Google headed by Matt Cutts which removed billions of search engine indexed visible pages of business websites mainly optimized with low quality content and low quality back links.
If we analyzed overall improvements in Google's side, they have changed a lot both in quantitative as well as qualitatively. A simple analysis of main changes carried out in various service pages and product pages shows that they are really in drastic changing phase due to the competitions caused to them as an highly used internet resource. Google was continuously changing the layout designs of their various service and product pages. They have changed designs and layout features of their we search page, news, gmail, blogger, analytics, adsense, adwords, webmaster tools, youtube etc.
If we read the last blog post published by Google's web spam team head, easily understand that there are lot of changes coming to their web master tools support provisions. He has already asked for expected needs in 2014 in Google web master tools.
SEO 2014 Expectations
Relations can be the expected factor in SEO 2014 outreach. The link relations obtained for website project can be one of upcoming flow through for seo outreach. There is no need of identifying any crucial key factors for SEO success. Many of the success stories published by well worded SEO industry leaders are not going to be help you more. The dominated strength of valuable points received by global navigation features and accumulated value strength of user interactions received are going to be the total incremental value for your next authority reach and potential awarding Google page ranks.
In most of the meet ups and public conferences held in search marketing and SEO industry during 2013, the importance of quality wait age in feed level and reputation level were widely accepted. Google and its quality engineers have already shared their approach in anticipating strict filters in their algorithms connected with quality improvements in their search results. So improving the quality level in content approaches could be basic level connected with the on page SEO optimization tactics.
The off page level of works should be ways in getting good quality back links. Never the back links in a manual way. But try to build up all reputations in a natural way. Build up good relations for your projects. The trusted relations achieved will surely bring quality reputations.