2

May, 2017
How to do Keyword Research and Analysis in SEO : By SEO Zooms
Source: How to do Keyword research and Analysis in SEO : By SEO Zooms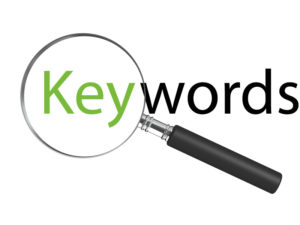 Keyword Research and Analysis is an important part in SEO. Analyzing the nature of business is first part. Conducting effective keyword research is second part. Keyword research includes studying the business possibility & relevancy of keywords. Most potential keywords must be identified for better results in SEO. The keywords identified must have relevancy, search volume & business chances. If a non-relevant keyword is used in seo visibility, there cannot be any any business conversions.
Keyword Research Tools
There are lot of keyword research tools available online. Most of those tools may give a row data about keyword search volume & competition. Choosing a keyword by analyzing its search volume and monthly demand is foolishness. Because if you choose a wrong keyword or a non-relevant keyword for your SEO campaign, it wont work. If the business conversion possibility of selected keywords can be identified, your research may give good results. Some keyword research tools gives keyword difficulty scores. Where we can understand the competition level or the push pressure by other competing websites. So depending keyword research tools may not give perfection for your keyword selection. If the keywords identified using keyword research tools are potential for the business, the results will definitely bring better Return on Investment.
Here are some useful Keyword Research Tools
Google Keyword Planner
Google keyword planner is free tool available with Google Adwords. Before it was independent keyword research tool. It was available with a simple Google search. But now you have to sign up with Google Adwords account for using Google Keyword Planner. You can use your Google account for conducing research in Google Keyword Planner.
SEM Rush – SEMrush.com
SEM Rush is one of the golden tool you can use for your keyword research and analysis. Easy research based on related keywords, competing websites in organic and paid way etc. area main advantages of this tool. Even if this tool is also free to use, there are number of limitations.
Additional Tips Connected with Your Keyword Research
Use long tail keywords which are relevant for your business.
Always discuss with the client / business owner / persons concerned before finalizing the keywords.
Use different tools for your keyword research.
Conduct a search in Google ( identify the related keywords, suggested keywords and select relevant keywords form there). Google always show many keywords after their search results, saying searches related to your keywords.
Save
Save
Save
Save
Save
Save
Save
Save
Save
Save
Save
Save
Save

Save