19

Feb, 2014
How to exhibit your prowess on social media
Prowess on social media or skill on social media, Every freelancer seeks recognition for his or her profession. Hence, it is obvious they look out for platforms like Elance to reveal their skills and also for exhibit prowess on social media. Things may not be as expected for everybody. It may or may not happen. It is when social media serves as a better platform to have more exposure. Social media is a place where one can express personal thoughts, have own pages to provide information about products and services, have a fan page or even personal blogs. It helps in increasing visibility of the company or products. Here are a few tips that can help in exhibiting skills on various platforms of social media: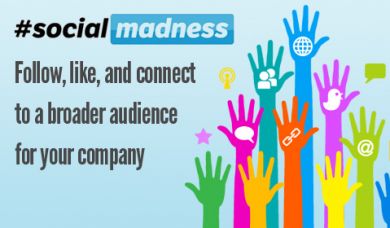 Provide spontaneous answers to questions:
Most of the content focuses on questions and answers. Keep your online presence on all popular social media platforms like LinkedIn, Twitter or other social networking site. If you find questions relating to your expertise, try to provide immediate answers. This can create a great impression among the competitors. You can also provide useful links that can enlighten about the product and services. Once you have picked up a place in answering questions, you can find more questions coming your way. It provides an impression that you have great knowledge about the profession.
Join your competitors:
Creating groups and sharing information and thoughts would definitely capture the attention of the targeted people. Facebook, LinkedIn and other social networking websites are a key place to find new spectators, which indeed would enhance business. It is one of the most useful platforms where you can have a direct interaction with customers. Direct conversations are always a superb option where the customers can get to know more about the products. Opinions from the customers are one of the key factors that every business person should try to improve. Getting in touch with similar business persons opens up more opportunities to improve and enhance business. Group presence on the social networking sites provides a new strength for the business as well as for business persons.
Discussions about present scenario:
Posting regular matters on the website does not yield much result. However, you must take time to read and express your opinions on major happenings or any news flash on area of your profession or company. You can comment if you have some real good information, it is better to avoid if your do not have much substance.
Discuss your personal interests:
There are no hard and fast rules that restrict your conversations while socializing. Apart from business, you can make interactions interesting by discussing about your favorite sport and so on. It develops a better bonding with people as well an easy approach to the audience. These methods tell about How to exhibit your prowess on social media.