31

May, 2023
When it comes to optimizing your website for search engines, having a well-structured and organized site is crucial. Website optimization is the most important step to make a website SEO friendly structure. An SEO-friendly website structure not only helps search engines understand and crawl your content more efficiently but also enhances the user experience. It helps the website searchable by search engines and improves the website ranking. In this blog post, we will explore the key steps to plan an SEO-friendly website structure that can improve your search rankings and drive organic traffic.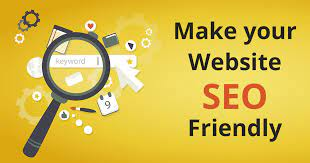 Steps to create a SEO friendly website structure by Website optimization
Conduct Keyword Research: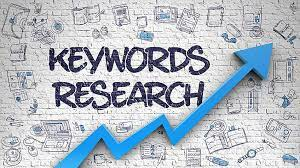 Before diving into the website structure planning process, it's essential to conduct thorough keyword research. Identify the primary keywords and phrases relevant to your business or industry. These keywords will serve as the foundation for organizing your website's content. Use keyword research tools to discover popular search terms, analyze competition, and uncover long-tail keywords that can bring targeted traffic to your site. By understanding the keywords your audience is using, you can align your website structure to meet their needs and search intent.
Create a Logical Hierarchy:
A logical hierarchy is crucial for an SEO-friendly website structure. Your website should have a clear and organized flow of pages, with each page serving a specific purpose and fitting into a broader category. Start by creating a top-level navigation menu that represents the main sections or categories of your website. These sections should be broad and reflect the core topics or services you offer. Under each section, create subcategories or subpages that delve into more specific topics or aspects of your business. This hierarchical structure helps both users and search engines navigate your site and understand the relationships between different pages.
Optimize URL Structure:
URL structure plays a significant role in SEO. Create clean, descriptive, and keyword-rich URLs for each page on your website. Avoid using generic URLs with random strings of numbers or special characters. Instead, incorporate relevant keywords that accurately describe the content of the page. For example, if you have a page about "best hiking boots," a good URL structure would be something like "yourwebsite.com/best-hiking-boots." Including keywords in the URL helps search engines understand the page's topic and can improve its visibility in search results.
Implement Internal Linking:
Internal linking is an essential aspect of website structure planning. It involves linking pages within your website to create a network of interconnected content. When you strategically link relevant pages together, you help search engines discover and index your content more effectively. Internal links also distribute authority and ranking power across your site, boosting the visibility of important pages. When planning your website structure, identify key landing pages or cornerstone content that you want to rank well and strategically link to them from other relevant pages. This practice not only improves SEO but also enhances the user experience by providing additional context and navigation options.
Consider User Experience:
While search engines are important, don't forget about the user experience when planning your website structure. A user-friendly website encourages visitors to stay longer, engage with your content, and convert. Ensure that your website is intuitive and easy to navigate. Use descriptive headings, clear menus, and prominent calls-to-action. Consider the user's journey through your website and design your structure to guide them seamlessly from one page to another. Remember to optimize for mobile devices, as an increasing number of users access the web from smartphones and tablets. A responsive design and mobile-friendly structure contribute to a positive user experience and can improve your SEO performance.
Monitor and Optimize:

Once you have implemented your website structure, it's crucial to monitor its performance and make necessary optimizations. Use tools like Google Analytics and Google Search Console to track user behavior, identify any issues or bottlenecks, and measure the effectiveness of your structure. Pay attention to page load times, broken links, and user engagement metrics. Continuously optimize your website structure based on user feedback and data-driven insights. As your site evolves and expands, periodically review and update your structure to accommodate new content and changing user needs.
Conclusion
In conclusion, an SEO-friendly website structure is a vital foundation for your online presence. By conducting keyword research, creating a logical hierarchy, optimizing URLs, implementing internal linking, considering user experience, and monitoring performance, you can establish a structure that improves your website's visibility, search rankings, and overall user satisfaction. So, take the time to plan and optimize your website structure to lay the groundwork for SEO success.