10

Oct, 2018
Video marketing Tips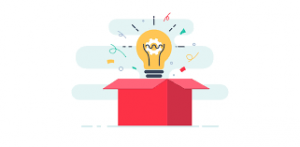 In Youtube local video marketing ideas or strategies mainly concentrate on the local audience. This type of marketing helps your brand to reach the local people and will get the relevant leads for your business.
We must understand the power of images and videos. If you didn't use videos for marketing try to start it as soon as possible. Because right now your competitors are far away in video marketing!
I would like to share some statistics regarding this.
88% of people spend time on a website where there are videos available.
People will try to do a call to action after watching a video.
The local audience will purchase the products from an e-commerce site after watching a related video.
Watching video will help the people to memorize various things especially the brand names.
50% people will watch videos before purchasing certain things from a shop or store.
So it is evident that we must focus on video marketing. This can be used for any type of business. Whether it is small scale or large scale we can use the videos to market the product or services.
We have 2 options to promote videos. One way is using the Organic or SEO based video promotion. Or we can use the paid Ads. Let us discuss these in detail.
Organic Or Video SEO
Here I am talking basically about the YouTube. I saw so many businesses adding videos to their youtube channel and how they do it is really wrong. They are unaware that If we do some researches we can earn a better position in the Youtube local video marketing ideas so. It is comparatively easy to generate more traffic than ranking on the first page of Google. Our aim is to produce more views for our video.  Here I am listing some of the tips to upload the videos with proper planning.
Keyword Research
The main part of local video marketing ideas is to find out the best keywords. You need to take more time for the keyword research. One of the best ways to identify the keywords is to use the YouTube suggestions. You need to know what is the video is about. And then use the smallest keyword unit to search. And attach each alphabet as the starting of next word and collect as many as possible keywords.
These keywords are trending in the YouTube right now. You can also other methods like Google trends or Google keyword planner to get the more phrases.
Low Competition Keywords
If you are just starting your youtube channel then it is better to focus on low competition keywords. And if you could work better than the videos will start to visible in low competition keywords. Gradually it will provide you with an authority for your youtube channel. You need to check the search volume also. Search volume with a lower level of competition is the best keyword to target.
Title, Description & Tags
Add the targeting keyword in the title, description, and tags. One of the best practice for local video marketing is to add your geographic location (place name) to the targeting keyword. This will help you to list your videos in local searches. The targeting keywords will help people to find your video easily.
Subtitles
You can add the subtitles to your video. So it will help a large volume of people to watch and understand. There are people with hearing disabilities and they can also understand the video easily.
Paid Ads For Local Videos
We can use the service of Google Ads for doing paid video ads. It will be displayed on youtube as well as the Google display network. And when the Ads appeared on these networks it will spread easily.
The video ads are paid according to the following criteria. The viewer must watch the ads for 30secs or they should engage with the video (call to action).
The people love to watch the videos with some information. Some engaging posts like educational videos or DIY videos are best for promoting. We can give guidance for solving certain common life issues or we can extend help to people.
First, we need to make such an engaging video. Then we need to link our youtube account with google ads. Then we need to run true view in-stream & search ads.
After that, we will create a remarketing list of people who watched or viewed our video. Then again doing some remarketing campaigns with image or video ads on Youtube or GDN.
Types Of Videos
About Us Videos
These type of videos are used for brand promotion. We can give a clear information about our brand and our product or services. These videos are added to the youtube for trust building purpose. The ideal time limit will be around 2 minutes. And there you can also create the meet the team videos. This video is to introduce your team behind the brand.
Explainer Videos
We can create explainer videos for our products or services. The audience will ready to engage with your videos if you are using explainer videos. You can also use product demo videos for attracting your customers.
Behind The Scenes
People are always curious. They will find happiness when they discover something new. And when we give them a chance to discover the behind the scenes videos people will love to watch it. If you are working on a movie you could easily make a behind the scene videos.
Testimonials
You could add real client testimonials for more brand awareness. You can get more trust from your visitors and your customers. Let your customer tell the things as their own. It will register a good impression for you.
Creating videos are not just a big deal. We are capable of using the smartphones and we have a decent mobile camera too. So get ready to shot yourself and upload the wonderful videos to YouTube for your brand!