29

Jul, 2022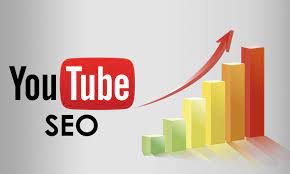 What is YouTube SEO?
It is a method for improving videos/channels to rank higher in search results. YouTube, the largest online video platform, is one of the most popular search engines. After Google Search, it is the second most frequented website and is presently owned by Google. Thanks to its distinctive search engine, viewers can easily find the channels and videos they're looking for. It considers a range of standards when deciding how to rank, including user navigation. As a result, the SEO modifications you make for YouTube apply to searches across the entire platform as well as searches on rival websites.
To provide users with the best experience possible, Google search results and YouTube video search results have been merged. To determine which results are best for each person, the program also considers several parameters. When changing the results page, it's important to take into account user search and browsing behavior. But it's critical to realize that the algorithm also ranks results for creators of YouTube content using channel engagement and optimization metrics. Create a video that is timeless and on which you can build to expand your content library. Your video will become longer and attract more viewers.
Tips to consider for YouTube SEO
Conduct keyword research and make sure to choose keywords with good reach potential.
Give a suitable and unique title, description, and tags.
Add the Relevant file name Remember to include keywords in your title, file name, etc.
Understand your audience and their needs.
Create subtitles and captions for the videos
Make longer videos
Increase CTR in search results
Increase audience engagement
Create custom thumbnails
Take advantage of end screens and YouTube cards
Aim to create high-retention videos
Track your analytics
A YouTube channel with a lot of comments and likes also presents better than one with little engagement. Users will find your website and YouTube channel more frequently if you provide them with more useful information. There are plenty of eCommerce chances because the majority of internet of users find new brands or products on this platform. Engaging video is the foundation of every YouTube success story, but it is simply the first step. Brands may expand their audience and increase video engagement and online visibility by utilizing SEO strategies. You can read more about on youtube seo ranking in seozoom