6

Jul, 2023
Instagram Reels Success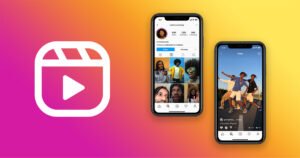 Insta Reels have become a significant source of entertainment in the post-pandemic era. This Instagram feature has captivated the attention of the younger audience, especially after the unexpected ban on TikTok, a popular video-based social media platform in India. Similar to TikTok, Reels allows users to create short yet impactful video content, complete with customizable effects and music. It offers businesses the opportunity to get success with Instagram Reels by promoting their products to a wider audience .Even popular global brands have recognized the potential of Insta Reels and have successfully leveraged its features. 
Expanding Business Reach: Instagram Reels Success Strategies:
Behind-the-scenes glimpses: Your target audience is often curious about what happens behind the scenes. Satisfy their curiosity by sharing inventive and cool behind-the-scenes videos through Instagram Reels. This approach helps bring your audience closer to your brand.

User-generated content: User-generated video content has a high potential for virality. Organize exciting contests that capture the interest of your loyal followers and encourage them to create and share their own Reels featuring your products.

Showcasing products: Insta Reels serves as the perfect platform to showcase your prestigious products. Let your products take center stage in each video and effectively highlight their unique features. Utilize this opportunity to familiarize your audience with the product's unique selling points (USPs).

Informative 'How-To' videos: 'How-To' videos play a significant role in piquing customer interest and inspiring them to try out your products. Create innovative videos that demonstrate the utility of your products and provide valuable information about your brand.

Fun and engaging content: Don't forget to infuse your Reels with fun and entertainment. Post witty and engaging content that instantly resonates with your audience. Stay up to date with the latest trends and memes, as aligning with them can greatly benefit your brand.
By implementing these strategies, your business can effectively utilize Instagram Reels to expand its social media reach and engage with a wider audience. Embrace the entertainment value of Insta Reels while aligning with your brand identity and objectives.