30

Dec, 2022
There are a variety of ways to approach online marketing. The three most common methods for promoting a website are SEO, SEM, and SMM. In this blog post, we'll explain what SEO, SEM, & SMM mean in the world of digital marketing and how they differ from each other. So if you're just getting started with your online business, read on for all the information you need.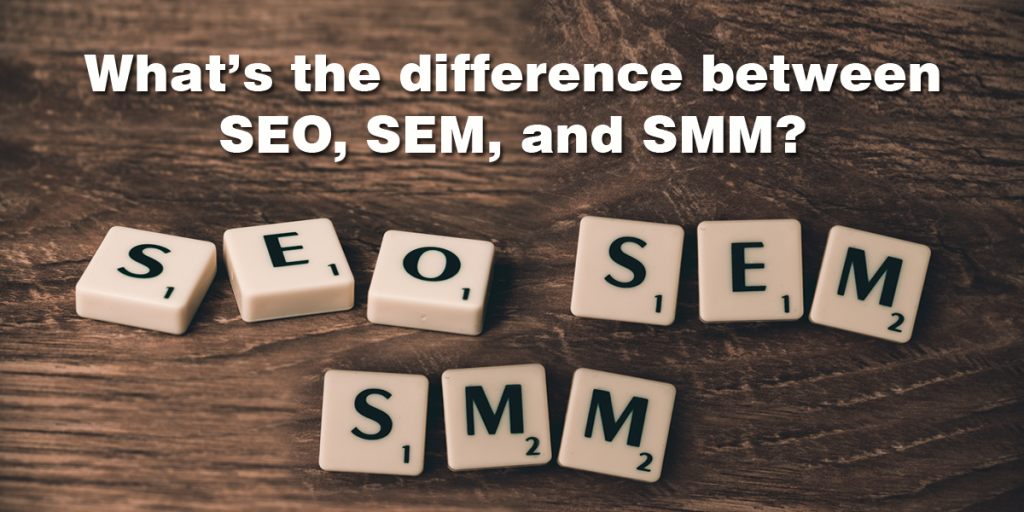 What is SEO, SEM, & SMM?
SEO/Search engine optimization
"Search engine optimization" is a strategy for not only increasing traffic through organic reach but also boosting your website position in search results pages. Remember that the higher a website appears on the list, the more people will view it. An excellent SEO involves optimizing and creating high-quality helpful material for search engines and visitors as well as incorporating relevant connections from high-quality sites, and measuring the outcomes. SEO is a crucial marketing strategy for the greatest outcomes.
SEM/Search Engine Marketing
All paid search ad campaigns, such as Google Ads are called SEM. However, some people might use the term to describe any marketing activities within a search engine. The tools, techniques, and strategies used in search engine marketing (SEM) help increase the visibility of websites and online pages through search engines. SEM's main goal is to raise one's positioning in Google and other similar search engines.
SMM/Social Media Marketing
Social media marketing utilizes social media platforms to build a company's brand, increase sales, and improve website traffic. It helps individuals to share information as well as develop social networks. SMM provides businesses with a way to interact with their current clients and attract new ones. Additionally, it has data analytics tools to assist marketers in keeping track of their campaigns and identifying fresh chances for interaction. Social media marketing (SMM) fuels the extraordinary power of social media in connection, interaction, and customer data.