27

Oct, 2016
Best ways to improve your business through social media marketing
As we all know, Social media is an internet based software, in which we can communicate with each other, exchanging new ideas, professional information, personal photos, and current affairs etc. These days it's a common marketing advice to improve your business through social media marketing. Nowadays everyone is depending on social media for communication. It becomes a part of our life. Social media is an important factor for industry to improve their business. They can post their products details through this platform, Earlier, the businessmen had only one option to reach the customers, that is traditional media like the newsletter, radio, tv etc. This media is very time-consuming and the output also very low.
C

reate a Social media marketing plan
1. create a strategical marketing plan after evaluating
customer likes and dislikes.
For every action you take on social media, there will be an immediate reaction from the user, such as likes, share, new post etc. You should be aware of all the type of customers and their likes and dislikes. If you plan your marketing strategies according to their wish, no doubt you will achieve the desired goal.
2. post regularly.
Regular post on social media will maintain your site's interaction. There should be an interesting content in your post to attract your product. More than 50 % of people use social media like facebook, twitter. So they are expecting a new post every day.
3. promote your product with seasonal offers, discounts, and coupons.
If you are planning to promote a certain product. What will you do first? You will announce some discounts and offers. Apart from this, if you have a sound financial background you can do lucky draw coupons, shopping vouchers etc. You should update all these changes in social media with images and videos.
4. social media contest
social media contest is one of the main element to improve your product market. You can choose the contest type according to the type of product you want to market.
Different social media platforms for marketing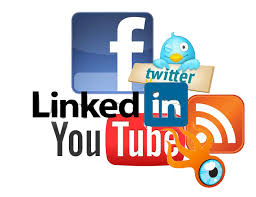 Social meida has the power to change the level of your business. Social media is one of the greatest innovations of the technology. We can, not only communicate with others but also market our product directly to those we want to reach. Now I will explain different platforms we use for marketing in social media.
#Facebook
Without doubt, we can say that facebook is one of the main platforms for marketing your product. Primarily, you have to post your product photos, product details to those who want to buy this product. You should update the changes which arise in product and also should aim accurate customers when you post the products details. When you get more like and share for your product, product value will automatically improve. The next step is target oriented marketing, if we put a target on your post, 30 likes and 5 shares in a week and you are achieving the target within a week. Therefore, you have to give more attention to your post to increase the interaction in your post.
#Twitter
In this, we can start with a tweet. That is any conversation with the world with a simple tweet that will reach a number of people. Like that, a company can tweet about their products details within 140 characters. If your tweet will get viral, number of people share your post and retweet your content, you will get more followers. We can have an article about our product that can be posted on twitter with relevant hashtags.
#LinkedIn
LinkedIn is number one professional networking site and also an essential part of your online marketing, especially for business to companies. It is very easy and free to create a company page where current customers, potential entrepreneurs, and other friends can follow your update and share them with their followers. You have to invest time and efforts to create an attraction for your prospective customers. It's all about career development, professional connections, industry discussions and other types of business-related activities. Linkedin is not like other social media marketing platforms.
#instagram
We use Instagram for sharing photos and images. When it comes to business,we have to take more care about your product that we want to market. The product's image should be clear and nice looking, familiar to the audience, and with nice content. Share your image with valuable hashtags. If we put an attractive image with a nice quote. The customers will stick on the image and of course next minute they share it with others .
#Youtube
Youtube is the second largest search engine, owned by google. when it comes to search engine optimization, mostly videos are likely to come up first, when it compared to other websites. So sharing video in youtube is more effective than other source and it's a free process. You want a youtube page for your brand, make it attractive and colorful background. Give a logo for your page. It will help to recognize. Presentation of the video should be interesting. Within the first 3 minutes, make it attractive and clear to the viewer about your product or service. Do accurate SEO for your video, it will uplift your position in search engines .
#Pinterest
Pinterest is a type of marketing, in which we can market a service or product by using visual effects. Mainly it focuses on marketing crafts,cooking etc.If you have a good plan on your Pinterest activities will help you to reach the desired position. Users find your product or business by using keywords in your board titles.You should select a category for each board, so that the users can find it easily and Pinterest also recommend your board as well.Use keywords in your description, Its should be short, relevant and clear. If so the users will pin your tweet. The text in the pin description will be the tweeting text.Share your pins and boards on the other social media channels.
These are the main platform which we use for marketing business. Many other platforms also there which are yelp,tumbler etc.