19

Jan, 2023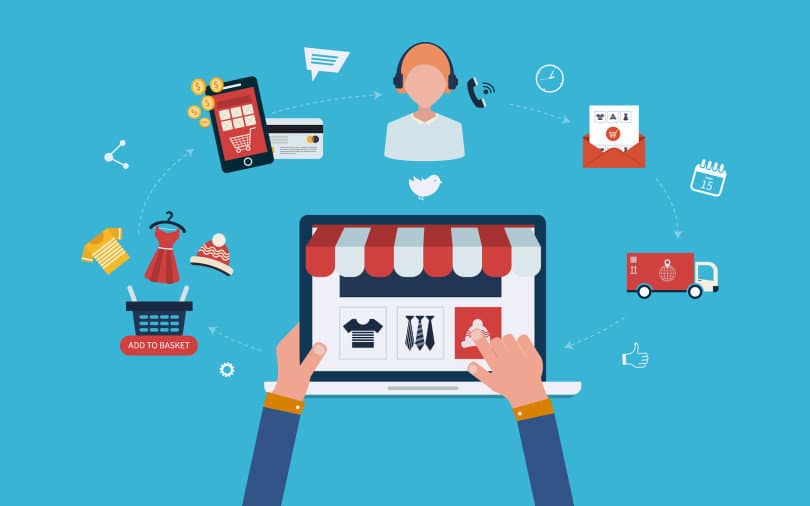 Essential Ecommerce Marketing Strategies
Electronic commerce, or e-commerce is the phrase used to describe the buying and selling of goods and services through the internet. Ecommerce's origins may be found in the early days of the internet, when forerunners in the industry started experimenting with different methods to exploit the cutting-edge technology to facilitate online transactions.
An Ecommerce website allows companies or individuals to sell goods and services online. Customers can browse products, examine product information, add items to shopping carts, and complete transactions on ecommerce websites, which often include a number of features.
The features of an e-commerce website can vary depending on the particular requirements of the business, but the majority of them include the same fundamental elements. Ecommerce websites can be B2B or B2C and range in size from tiny enterprises with a few products to huge businesses with a broad selection of products.
Increasing conversions and sales can be achieved by optimizing your Ecommerce landing pages.
Here are some Ecommerce Marketing Strategies for improving your landing pages:
First ensure that your headlines are intriguing and unambiguous. Your headlines should express the major benefit of your product or service clearly and succinctly.
Second, use only the best videos and photographs. High-quality pictures and videos can assist draw in customers and help them comprehend your goods and services. Use eye-catching, pertinent, and high-quality graphics and videos.
Make sure the information about your product is precise, clear, and thorough. This can assist customers in understanding their purchases and making wise decisions.
In addition, make your call to action (CTA) clear and visible. Your call-to-action should be clearly visible and simple to grasp, and it should be placed prominently on the page. Encourage visitors to take action by using phrases like "Buy Now" or "Call Today"
Customer reviews and testimonials are examples of social proof that can assist establish credibility with website visitors. Visitors can feel more confident in their choice if you provide client testimonials and reviews on your landing pages.
Make sure your landing pages are mobile-friendly while optimizing for mobile. Your landing pages must load quickly and look great across a variety of screen sizes and resolutions because more and more people are accessing the internet via mobile devices.
Consider testing and iterating your landing page in order to improve performance. You won't receive the best version of your landing page right soon. To find out which modifications result in greater conversions, try A/B testing various aspects such as headlines, graphics, or CTAs. Then, examine the results to find out which changes worked.