13

Oct, 2020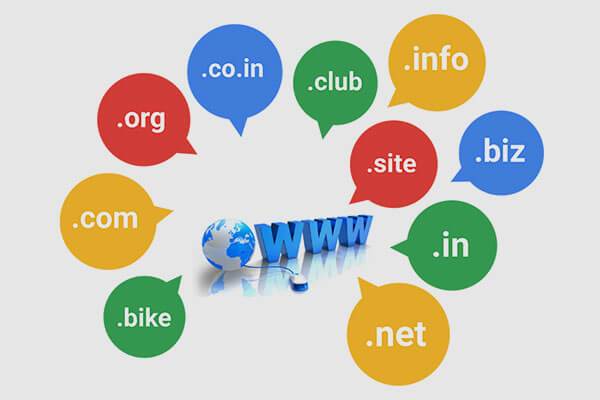 Why SEO for Multiple Domain?
How can you improve your website even after you are doing everything? You are driving significant traffic to your website. But you have to generate traffic to your website for some keywords. Unfortunately, there is no space to click on your web page furthermore. Then how can you bring traffic to your website for those relevant keywords?
It is possible to create more search engine presence through something called Multiple Domain SEO Strategy. It is a service provided by most SEO frims. Let us discuss what is Multiple Domain SEO strategies and when it is used.
SEO For Multiple Domain
It is not a well-known SEO technique that is popular now. But this is how a well-known big business website brings its websites in Search Engine result pages. This can be powerful if you use it in the right way. This can be a very long-time procedure. So, do not expect a sudden change in your results. All methods have some pros and cons. And this strategy does too. And always remember that for every business, multi-domain strategy is not needed. Also, not all business suit this.
This strategy involves creating multiple domains for your website. This is also called as microsites. This may be quite a different website than your original website. In results, more website gives more ranking opportunity in different keywords. As I said earlier, SEO for multiple domains is useful for big legends to bring their marketing and business to the next level. So, you won't get the result as quickly as you think.
It needs a lot of time to plan and execute the process successfully. Create multiple domain or microsites of your own, which is more content specific than your original website. This increases the chance of clicking on a page that directs to your original website. Most site owners are focusing to rank on multiple pages. This new way is a little bit difficult to digest. But if you want to rank your brand higher then try this method.
How to do SEO for Multiple Domain
It is not a simple SEO technique like keyword optimization. But if you do this for the right business at the right time, it will create a huge impact. So let's see how it is done.
Brand your Niche site
A niche site is a small part of your website that handles a specific interest in your service. Branding your niche site has as much as the importance of branding your Original Website. This will help your users to familiar with your brand. And always try to create a site similar in style to your original one. Then users can easily connect with you.
Create a new domain
Find a domain from the providers and select the perfect one for your brand that nobody used earlier. And start optimizing for it.
Create content
Fundamentally your microsite is the same as your original one. So, fill it with unique content that perfectly matches your brand and attract your user. Without the right content, your microsite has nothing to do for ranking your website.
Mention about your Microsite in the original website
Add a link to your microsite somewhere in the header or footer of your originals site. Then only, the new site gets a reference from all the pages of your website.
Create social media profiles for the new niche site
Making an online presence for your new website is very important as your original website. But make sure that you are not confusing the users. So, make sure that you do not forget to link your microsites profile with the original site and vice versa.
Optimize microsite
Optimize the microsite for the new keyword as you did for your original website.
As I said earlier this is a time-consuming process. And will earn good results if you spend your time right. There are some drawbacks for this strategy. Before getting into it study in detail about the cons. And be sure that your website doesn't get affected by it. If you get it all right, definitely your brand will rank higher than you imagine.