5

Jul, 2023
The Power of  Visuals in SEO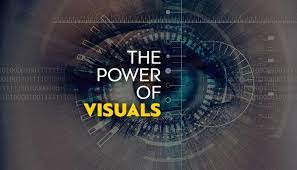 In the vast landscape of the internet, where attention spans are dwindling and information overload is a constant challenge, the power of visuals cannot be underestimated. As human beings, we are naturally drawn to visual content, and this preference has a profound impact on how we consume and engage with information online. This is where infographics come into play. These visually appealing and informative tools have gained significant popularity in recent years, not only for their ability to capture attention but also for their impact on search engine optimization (SEO). In this blog post, we will explore the power of visuals in SEO and why infographics are crucial for enhancing your website's SEO.
Visual Appeal and Engagement: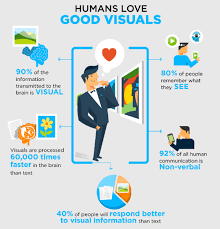 Infographics are a powerful way to present complex information in a visually appealing and easily digestible format. By combining images, charts, graphs, and concise text, infographics help simplify intricate concepts, making them more accessible and engaging for users. Studies have shown that visual content is more likely to be remembered and shared than plain text. When people encounter an infographic that captures their interest, they are more likely to spend time exploring it, sharing it on social media. Even embedding it on their own websites. This increased engagement signals search engines that your content is valuable, leading to improved search rankings.
Link Building and Social Sharing:
One of the essential factors in SEO is acquiring high-quality backlinks from reputable websites. Infographics act as linkable assets that attract attention and generate organic inbound links. When you create and publish an infographic on your website. You increase the chances of other websites linking back to it as a reference. Webmasters and bloggers often seek visually appealing content to complement their articles. Infographics provide a perfect opportunity for them to do so. The more backlinks your infographic receives, the more authoritative and trustworthy your website appears to search engines, positively impacting your SEO efforts.
Additionally, infographics have tremendous social sharing potential. People are more likely to share visual content that resonates with them. Spreading your message across various social media platforms. When your infographics are shared widely, they can generate a ripple effect, reaching a larger audience and potentially attracting even more backlinks. This amplification of your content through social sharing plays a significant role in boosting your website's visibility and SEO performance.
Increased Time on Page:
Search engines take into account the average time users spend on a webpage as a measure of its relevance and quality. When visitors encounter an infographic on your website, they are more likely to spend additional time exploring it. The captivating visuals and concise information presented in an infographic can hold user's attention for longer periods compared to plain text. As users stay on your page longer, search engines perceive it as a positive signal that your content is valuable and relevant, leading to improved rankings. Therefore, incorporating infographics strategically throughout your website can increase the overall time users spend on your pages, enhancing your SEO efforts.
Mobile-Friendly and Shareable: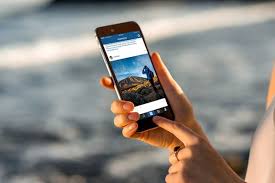 With the rise of mobile usage, it is crucial to optimize your website for mobile devices. Infographics are inherently mobile-friendly and responsive, as they are designed to fit different screen sizes and resolutions. This ensures that users can easily view and interact with your content, regardless of the device they are using. Mobile-friendly websites are favored by search engines, resulting in higher rankings and improved organic traffic.
Furthermore, infographics are highly shareable across various platforms, including social media and messaging apps. The visual nature of infographics makes them attractive for users to share with their networks, expanding your reach and potentially attracting new visitors to your website. The more your infographics are shared, the more opportunities there are for your content to be seen, liked, and linked to, further boosting your website's SEO performance.
In conclusion, infographics are a powerful tool for enhancing your website's SEO. The attractive visuals will catch the audience attention, it increase the power of visuals in SEO. Their visual appeal, engagement potential, link building opportunities, and mobile-friendly nature make them an essential component of any SEO strategy. By leveraging infographics effectively, you can capture and retain the attention of your audience, increase social sharing, earn high-quality backlinks, and improve your website's search rankings. So, embrace the power of visuals and start incorporating infographics into your content marketing efforts to reap the SEO benefits they offer.